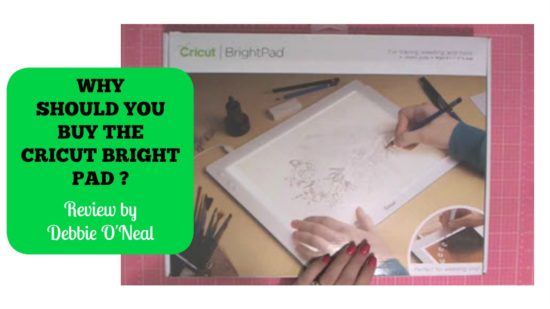 Everyone keeps asking me…"Why Buy the Cricut Bright Pad ?" Here is my unbiased opinion after actully using it the past couple of weeks. Plus a few fun extra accessories you might find handy if you do purchase it.  PURCHASE CRICUT BRIGHT PAD HERE.
Watch the video as I show you my many reasons buying the Cricut Bright Pad might be a good idea for you and why it is better than other light pads on the market.
PURCHASE LINKS BELOW FOR ITEMS SHOWN IN VIDEO:
Cricut Bright Pad https://goo.gl/PhNFge
Cricut Weeding Tools https://goo.gl/KvhPCP
Note: Shop @ Cricut.Com using links and Promo Code: SMQD to get extra 15% off Plus Free Fed Ex Economy Shipping
Anker Power Core 20100 http://amzn.to/2uax63a
Dahle Self Healing Cutting Mat http://amzn.to/2eZVgvw
Neoprene 15″ Zipper Case http://amzn.to/2v9AHTZ
So what do you think…is the Cricut Bright Pad something you could use ?  Ask me a question about it or leave me a comment on your thoughts, I really want to know what you are thinking about the Cricut Bright Pad.