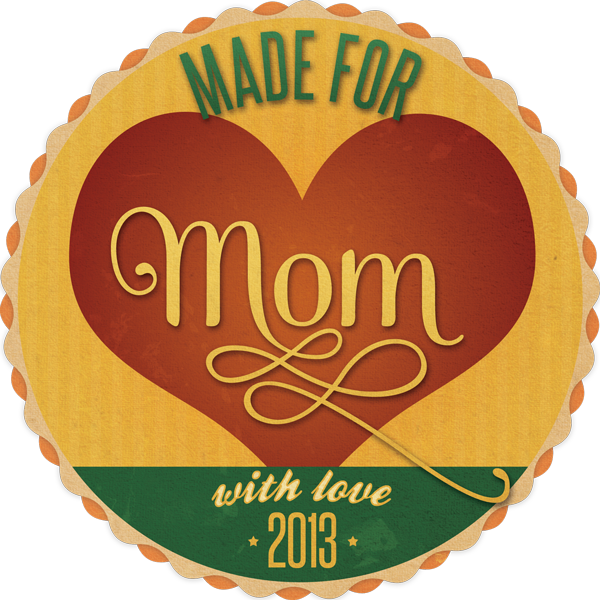 Welcome to our MADE FOR MOM WITH LOVE Gift Ideas Event. Join the journey to find some great ideas for gifts to give the Mom's on your list or create a list to give your loved ones of the things you would enjoy for yourself !  There are some very talented ladies in this event who have many different ideas for you. Oh, and don't forget, there are some FREEBIES to pick up along the way too so watch for those  on the various sites as well as special product offerings!
First, I want to welcome you to Scrap Me Quick Designs. If this is your first time here, our site offers creative people who love to use their die cut machines tips and techniques to take their die cutting projects to the next level.  We sell Die Cut Project Instructions in our shop and will be offering online classes soon so please keep us in mind if you or someone you know loves to use their die cut machines…both manual like Sizzix Big Shot or Cuttlebug OR electronic like Cricut or Silhouette, etc.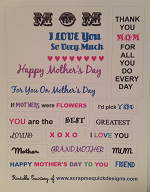 Now I don't know any mother who doesn't love to receive a handmade gift. But who has time these days to create a handmade card or gift?  How about if I could help you quickly create your own Gift Ensemble for your Mother's Day Gifts this year? If that sounds good, download the FREE MOTHER'S DAY WORDS Printable with lots of Mother's Day inspired words.
After you receive the FREE Printable, all you need to do is just print it out and use it to help make some quick projects that will WOW your Mom, Grandmother or even a Friend celebrate Mother's Day in style ! Hey, this is even great to print out and give the kids to make YOUR gifts this year special too.

But wait, I offered to help you create your own Gift Ensemble quickly.  Besides the FREE printable, As a SPECIAL DISCOUNT for our Made for Moms with Love Event, I am offering the Mother's Day Gift Ensemble Project Instructions for ONLY  $1.99. These are full color PDF instructions with supply list, cutting instructions and photos of each project.  Use our supply list to gather your own supplies to re-create the projects shown. I used my Silhouette Cameo to cut out the shapes but you can also use a punch or other die cut tools.
Mother's Day Gift Ensemble includes two cards, a gift bag, a bookmark or love note, and a gift card envelop.  The flower embellishments can either be cut using a die cut machine of your choice OR punches OR you can even hand cut the simple flowers.
Visit our shop TO PURCHASE HERE (click to direct link) the Mother's Day Gift Ensemble for only $1.99 and get a jump start on making the Mother's in your life some handmade goodness !
Next up in the Made With Love for Mom Event is Monica of Scrap Inspired (click on link to get to her site) where you will find another creative gift idea for Moms.  Please visit each site to see a special deal our participants are offering those who visit their sites. There is such a diversity of creative things any mother would love to receive in honor of Mother's Day. Note: If you joined us somewhere along the way, please start at Lain Ehmann's Layout A Day site (click on link to get to her site) so you don't miss a thing !
Happy Mother's Day to all Moms everywhere !