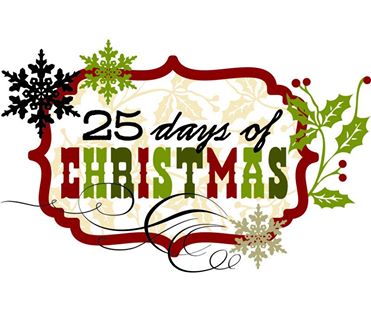 Welcome to Day 5 of 25 Days of Christmas Project Inspiration:
Ornaments
 I love everything blingy and shiny during the holidays, don't you ?  This year I have been inspired by Pinterest images to make some glitter ornaments for family and friends.  While I like what I have seen others make, I had a brainstorm to change up the regular glitter ornaments.
I used chunky glitter on the inside of my ornaments. Plus I only glittered inside on one side of the ornament and not the whole thing ;ike so many of the glitter ornaments are done.
I made two different styles to show you.
Here is the Girly Ornament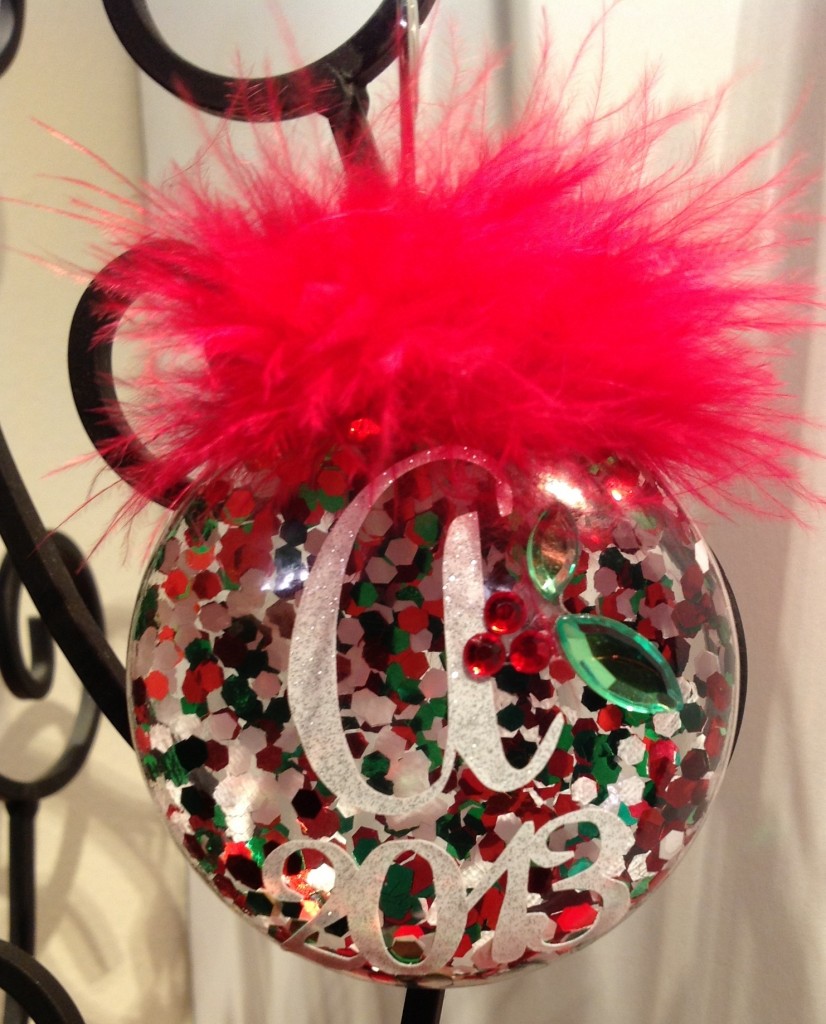 And here is the Guy Ornament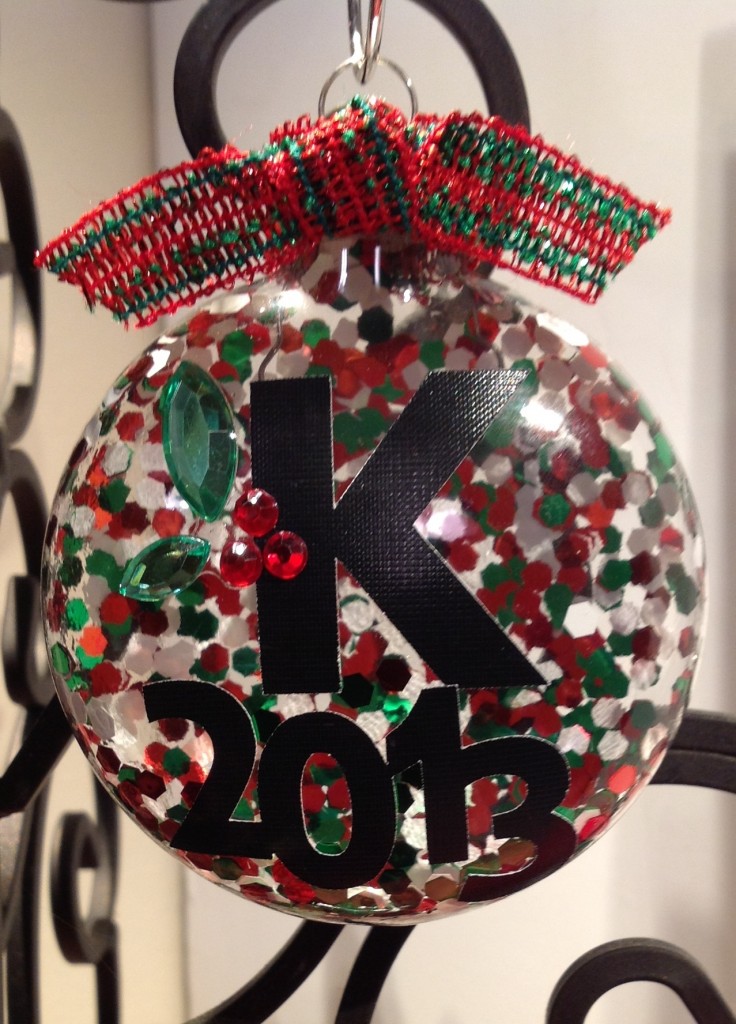 Quickie Tutorial on Glittering Ornaments:
1. Buy clear ornaments (glass or plastic both work fine) from local craft store. I used some that are flat bulb ornaments. Get the glitter of your choice. I used Chunky Glitter but extra fine glitter is nice too.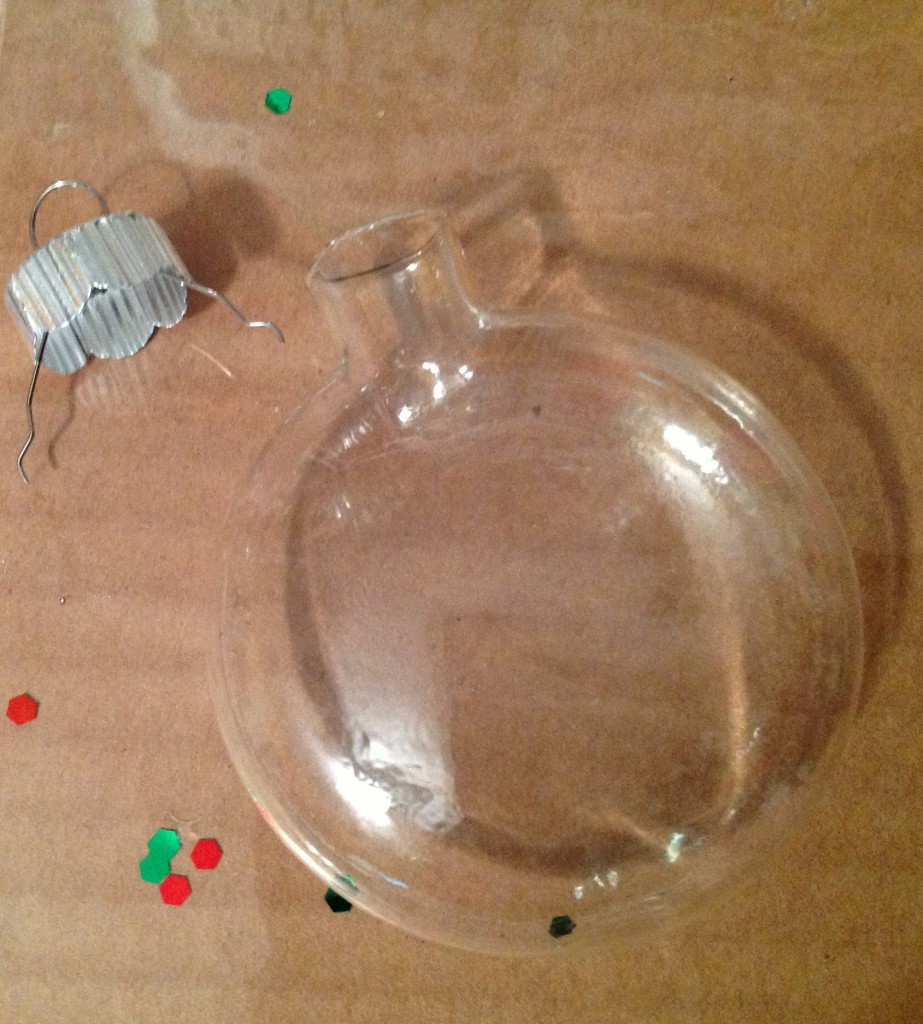 2.  Remove cap and add some liquid wax finish to the the inside of the ornament. Tip: You must use Floor FINISH..not regular wax. Pledge Floor Wax Finish or the Holloway Floor Finish Wax worked great.  Regular Mop & Glow will not work.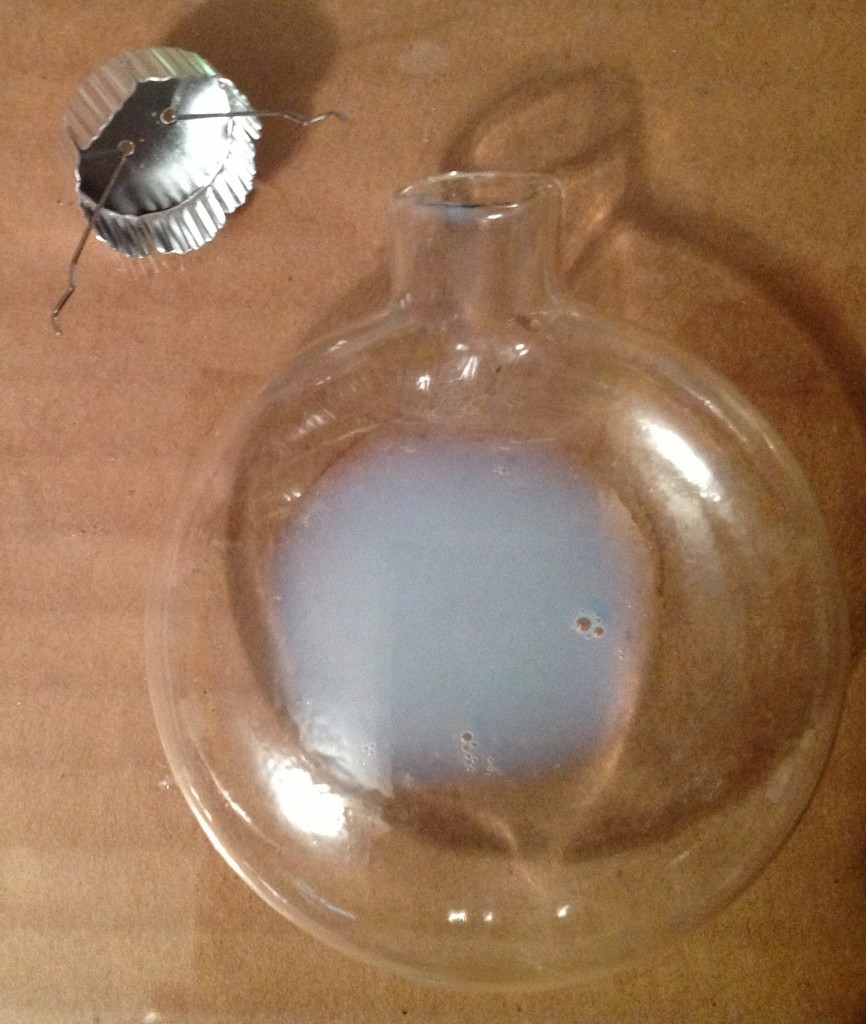 3. Gently swirl the liquid wax inside the ornament. I only wanted the backside of the ornament to have glitter so I only put the wax on that one side. Drain out the wax into a cup.
4. Add in glitter to inside the ornament, cover the open top with your finger and swirl the glitter around until it covers the part of the ornament you wanted. Shake out the excess glitter and set aside to dry.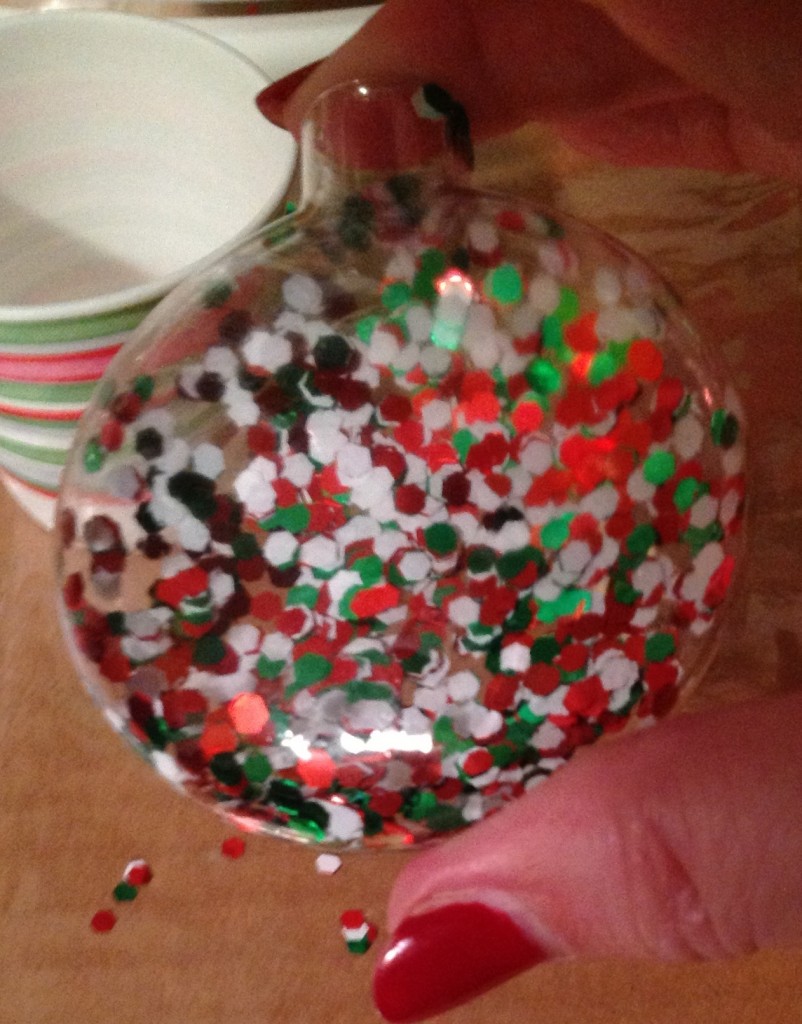 5. Decorate the outside of your ornament as you like.  I used Square 1 Product with my Silhouette Cameo to create Monogram ornaments. I also added some rhinestone bling to the front of the ornaments. I used a super glue to make it stick to the glass better. Finally add some ribbon or fluff and your ornament is completed.
Hope you enjoy these…the photos do not do them justice. They are so pretty in real life.
Don't forget to leave a comment on this blog post to be entered in the Gift Giving Contest (click on link to read the full details of the contest). There are some great prizes to be won !
To see more of Day 5 Christmas Projects Inspiration, check out the other wonderful projects by these talented ladies:
Mandy-http://scrappykins.blogspot.com/
Dana- http://Danascraftycorner.blogspot.com/
Suzelle-www.stylishpartysupplies.blogspot.com
Kristy-www.scraptasticalkreations.blogspot.com
Marji-http://Fstampaholic.blogspot.com/
Debbie-www.scrapmequickdesigns.com  YOU ARE HERE