Yesterday, October 18th, our family sent one of the best dogs EVER over the Rainbow Bridge.  Winston Alucard O'Neal was  a 12 and half year old English Mastiff and a beloved member of our family who belonged to my oldest daughter, Crystal.  Even as big as he was, he was gentle and sweet with everyone and loved to be petted and cuddled. He was intelligent and smart and a great companion.  He lived a long, happy and healthy life until the last couple of months and we are thankful for every moment we had him in our lives.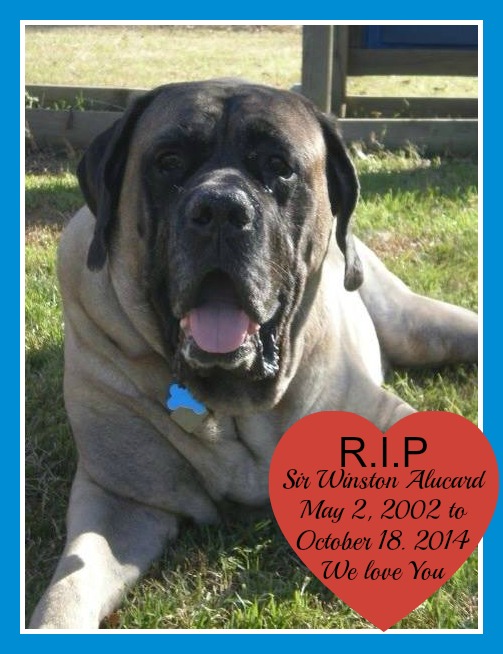 Our family is choosing instead of mourning him, that we are celebrating his life.  So I wanted to make my daughter Crystal, his dog momma, a special card.  I love this quote from Dr. Seuss and found it to be so appropriate.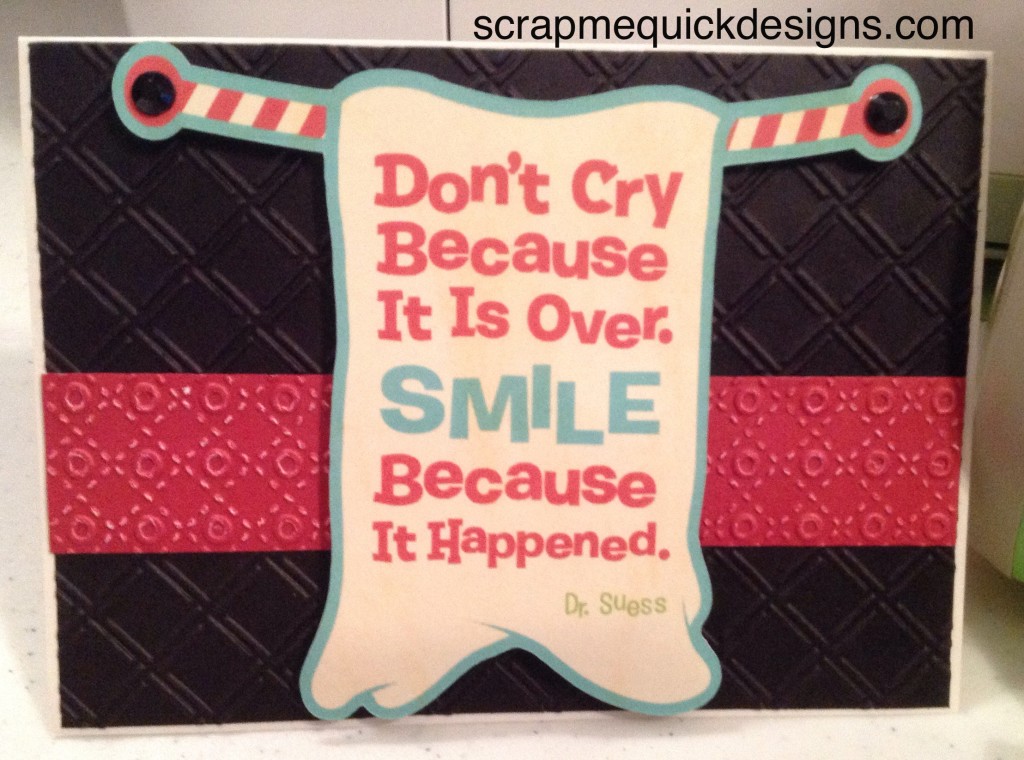 I made the quote using the Print Then Cut Feature with Cricut Design Space.  the image was from the Cricut Library. I added texture to the cardstock by embossing with the Cuttlebug using the Cuttlebug Wicker Weave and Retro Kitchen 3 Embossing Folders.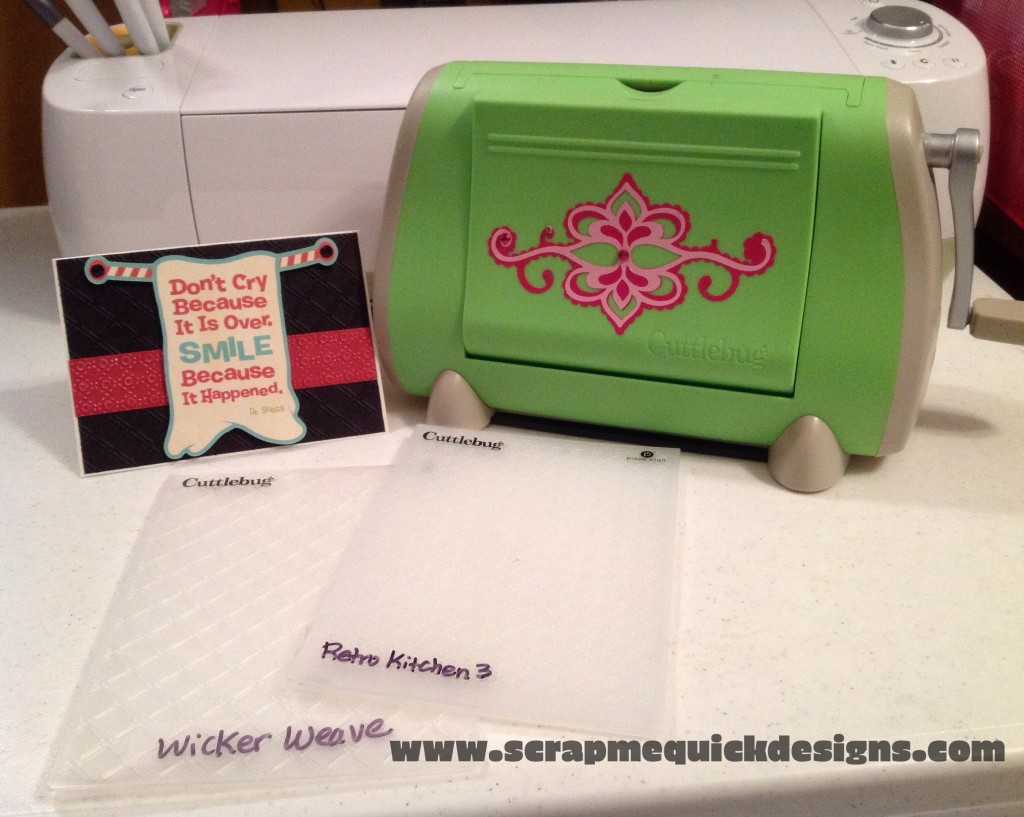 Holidays just won't be the same without Winston standing near the counter since he could always count on his "Nonny" (that's me) to slip him a little something special when he visited us.  Dearest  Winston, please know how deeply you were loved and we will carry you in our hearts forever !