Last week I was lucky enough to spend time away at a 4 day retreat! Yes, 4 whole days crafting my little heart out with some fabulous crafty friends. Lots of fun, lots of laughter and lots and lots to crafting !  If you have never been to a retreat, you should find one near you and go !  You will be so inspired by the creativity and the fellowship of like minded crafters it will really give you a boost to your own creative juices.
Since it is Easter this weekend, I wanted to share my Easter layout I made at the retreat. I used my new Cricut Explore. It cut all the speciality papers I used like a dream !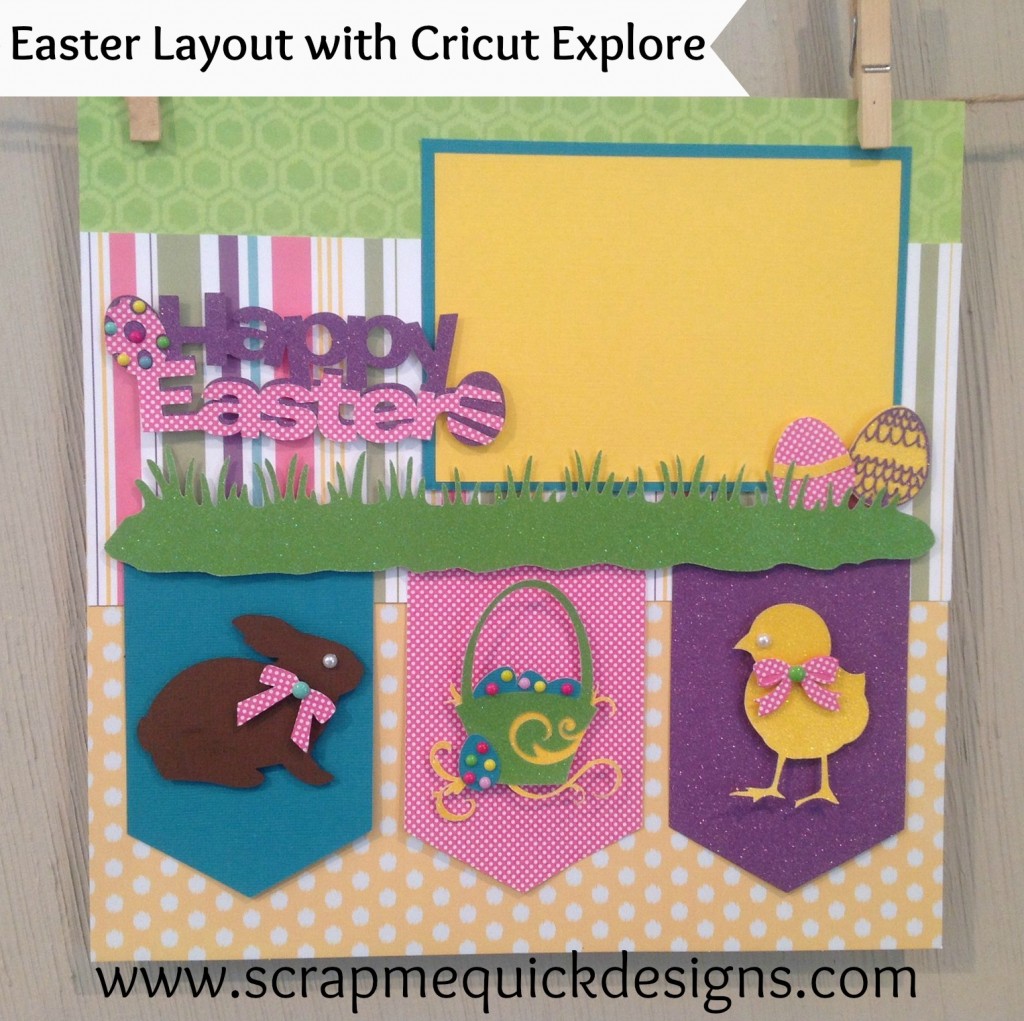 It's all ready to add a cute photo of my granddaughter's easter egg hunting.  I used several different images, flipping them as need to fit the design.  Used pop dots to add dimension to the various shapes.
Happy Easter to you and your family and friends!  May you enjoy your time today and create special memories you will treasure.