Have you seen the detail cuts you can get with Cricut Explore?  As an example to show you, yesterday was my 33rd Wedding Anniversary…Yep, all the time married to the same wonderful guy !  He happens to be a DR. WHO fan, so this year I decided to use that theme for my gift to him.  I decided to make one of those fun Pop Up Box Cards starting with one of the blank Pop Up Card Box SVG File from I purchased from SVG CUTS HERE. Not only do you get 5 amazing cards but you also get all 5 of the basic box styles to add your own die cut images like I did here.  Its a great value for only $6.99.  The adorable Dr. Who SVG files I purchased from Pretty Paper Pretty Ribbons HERE.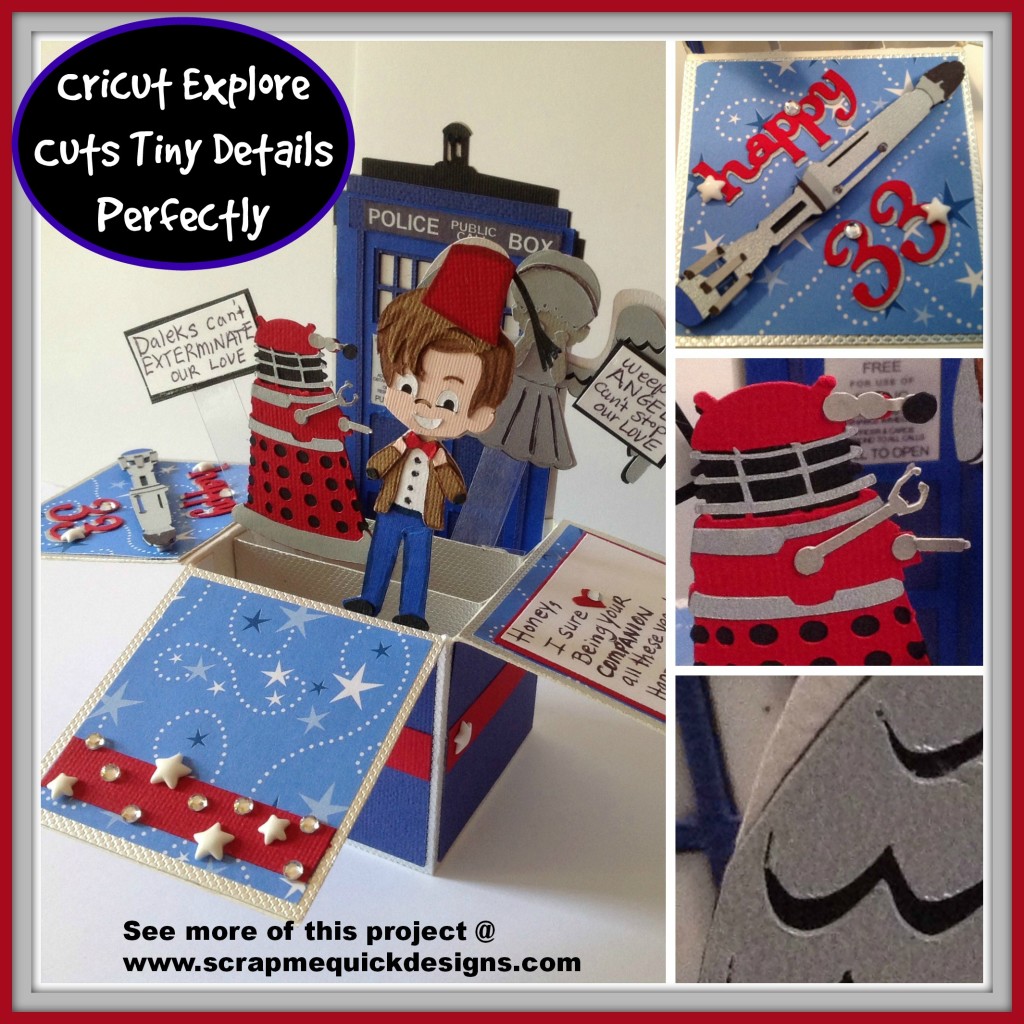 There are a zillion little tiny pieces to make each one of these die cut images.  See that little brown eye brow on the Dr. Who cut out?  Yep, that is a sliver of a piece of cardstock I cut with my Cricut Explore and then inked it.  And notice that his adorable little bow tie is only 1/4″ h X 1/2″ w and also cut perfectly.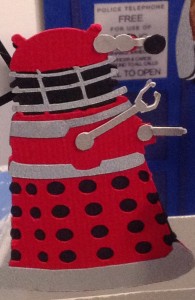 See that intricate thin grid in silver on the Dalek (red robot for those not in the Dr. Who Fan Club)..yep, my Cricut Explore cut that perfectly too. And that is heavy weight silver metallic cardstock.  I continue to be impressed with what this machine can do.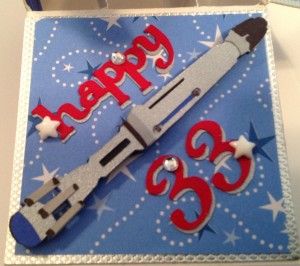 And the Dr's. magical Screwdriver has a bunch of small thin pieces than many are less than 1/8″ wide.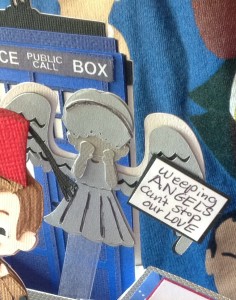 The detail on the weeping angel wings are perfectly cut too. Even the miniscule detail of her hair and the thin sliver of head band were easy to cut.
And mind you, all of these die cut images are only 2″ to 3″ tall from to bottom. So just imagine the scale of this and how beautifully the Cricut Explore cut these. In fact, the hardest part of putting this together was not cutting it with my Cricut Explore but keeping up with all those tiny pieces.
So happy with my Cricut Explore and all it can do !  Any questions you have about the Cricut Explore…leave me a comment and I will share what I know. And if you want a Cricut Explore for your very own, you can get one HERE at a great price and FREE SHIPPING.   
Psst…I have a bunch of Cricut Explore videos posted to show you other things it can do. Check it out under the VIDEO TAB and subscribe to MY YOU TUBE CHANNEL so you don't miss any future Cricut Explore Videos.