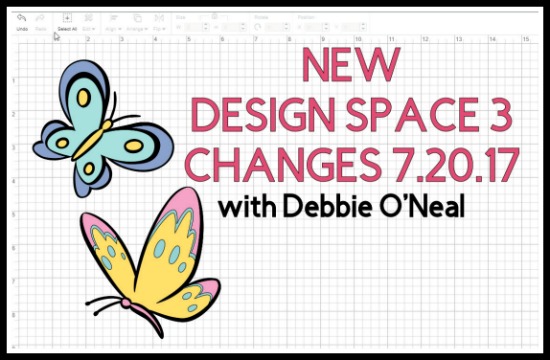 GUESS WHAT?  Cricut added NEW features to Design Space 3 today !  And they are amazing !!!!
Changes include: 
*Larger Print Then Cut Area 6.75 X 9.25
* Better PTC registraton reading, faster scanning and easier directions to follow on screen
*Ability to move and hide images on cut mat
*Ability to increase and decrease pressure at cut screen on custom settings
* Improved Custom Materials selections scree
Watch my Tutorial Video to see all the changes in action. These are going to make Cricuting with your Cricut Explore even easier !
Sooooo, what's YOUR favorite NEW Feature ?  For me it's gotta be…well darn, its hard to decide. I LOVE all the NEW CHANGES…Thank You Cricut !
Did you know I have a whole series of Design Space 3 Video Tutorials (CLICK HERE TO VIEW) so you can master the features of Design Space…and it's completely FREE.  All I ask is that you Subscribe to My You Tube Channel HERE.  And of course, thanks for sharing my tuturials with your other Cricut Explore friends.