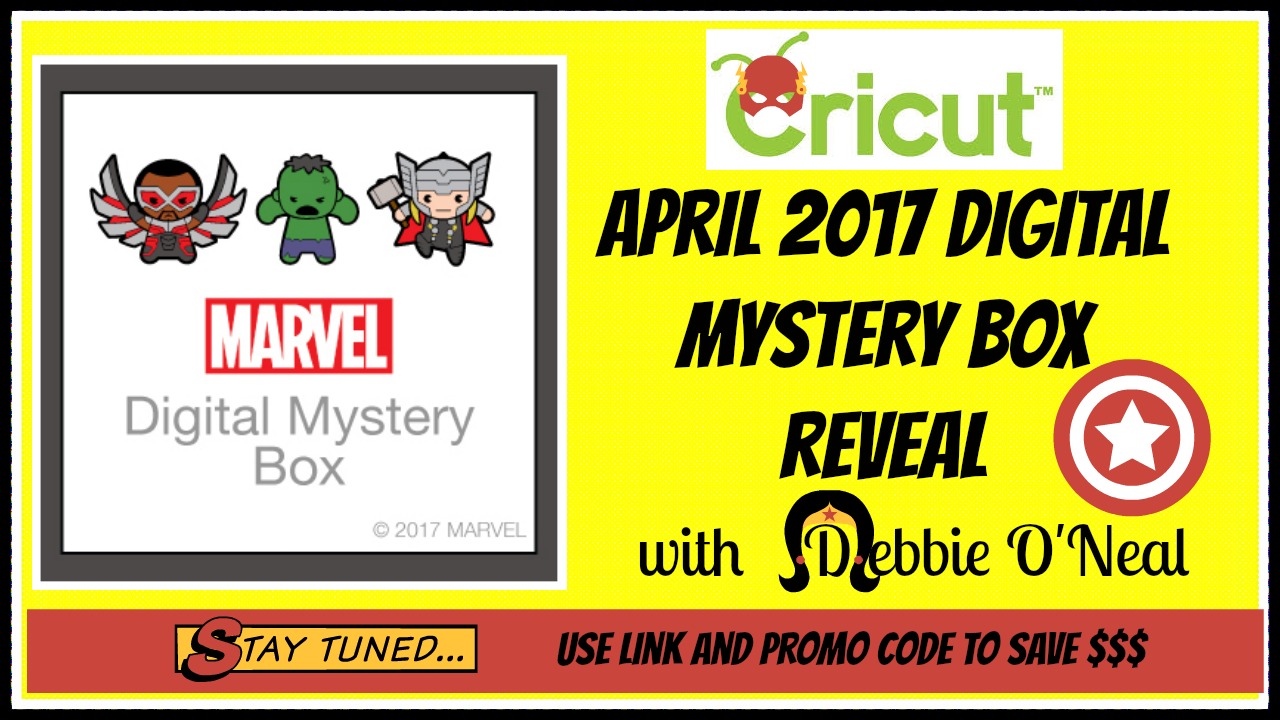 Did you hear ? CRICUT released a  MARVEL -THEMED DIGITAL MYSTERY BOX today ! It's only $39.99 (retail $69.97) and includes 3 diffferent image sets (see below).  Since these are all Licensed images tthey are NOT included in Cricut Access Subscription.  And they are Exclusive to Design Space users only. Only Available as this Mystery Box Bundle for a limited time so grab it now ! CLICK HERE TO PURCHASE @  goo.gl/Qu9YlS.  Don't forget to use my Promo Code: SMQD ( to get extra 15% off digital mystery box)
Watch my Video Reveal to see all the wonderful and fun Marvel images you get:
3 Different Digital Image Sets Included in this Cricut Marvel Themed Mystery Box: 
Marvel – Guardians of the Galaxy Kawaii – 24 Cuttable Images included .   MY FAVORITE..I JUST LOVE BABY GROOT !!!  

Marvel – Avengers Assemble Part 1 – 127 CUTTING IMAGES (not all shown below) included:

So which is your favorite ? Do you have any Marvel Fans at your house ?  I am so excited to see this Guardians of the Galaxy Kawaii set…I just LOVE the movie and can't wait for the new movie to release in May.  Well thanks for using my link to purchase @goo.gl/Qu9YlS.  And don't forget to save yourself  15% off using my Promo Code: SMQD.